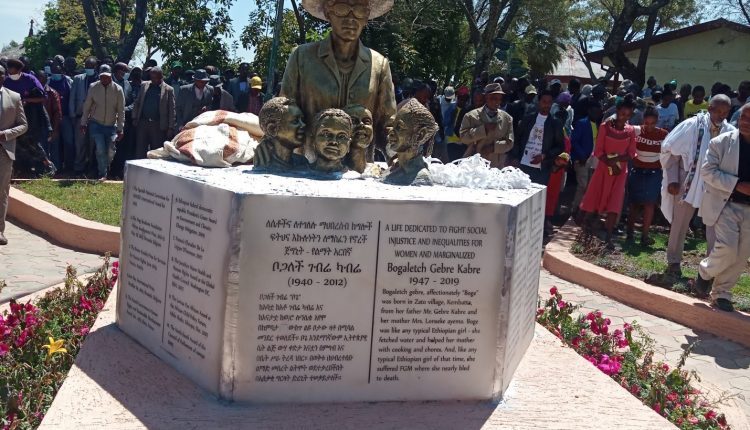 Boge 1st Year Memorial Service Was Held in Ethiopia
Wednesday November 18th was the first anniversary of the passing away of Bogaletch Gebre ("Mut Amet" in Amharic) & was commemorated in Durame.
Over a thousand people attended a memorial service for Boge in Durame Ethiopia.
Dozens of people representing the KMG Board, family members, government officials (at the regional, zonal and woreda levels), community leaders, and representatives of girls clubs, schools, local hospital, youth groups, self-help organizations, and religious institutions spoke in remembrance of Boge and her legacy – in a moving commemoration that lasted four hours.
A highlight of the commemorations was the unveiling of a statue of Boge in the Kembatta-Menttii- Gezimma campus. In addition, officials announced the completion of design of a statute and memorial commemorating Boge's accomplishments inside the campus of the local hospital that has been named after her. In addition, plans were announced to publish books that summarize Boge's accomplishments so her legacy is passed to future generations.
Officials and community members vowed to continue Boge's legacy in the fight to end gender based violence and other harmful cultural practices against women, girls and other marginalized groups.

Traditionally, uncut girl celebrations take place every year in October and November, but due to current conditions and shortage of resources, there was no celebration this year. But, hundreds of uncut girls attended Boge's memorial service and representatives spoke at the statue unveiling ceremony as you can see on the picture below.